Misty Summer Bay
by Anne
(Macomb, Michigan)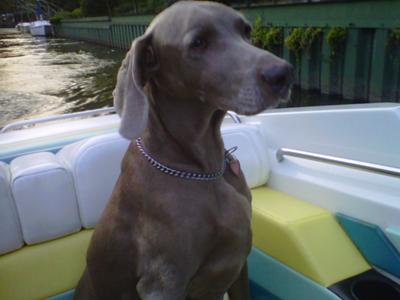 Misty was the most beautiful dog I have ever met. She was a very elegant Weimaraner who loved her walks, was a picky eater and blessed us with a long life of 14 years. She had a great personality and was so easy to love. She was my best friend in the entire world.

Misty was diagnosed with lung cancer in early December 2010. On December 23rd, we had to make the decision to let her go. I will never forget the look and the stare from her the moment before the vet took over.

It has been about a month and my heart is empty. I think about her a million times a day. Sometimes I wonder if I will ever actually heal. I am grateful for knowing and loving her but I can't wait to see her again.