Tucker -- No More Pain
by Tlena
(Vale, NC USA)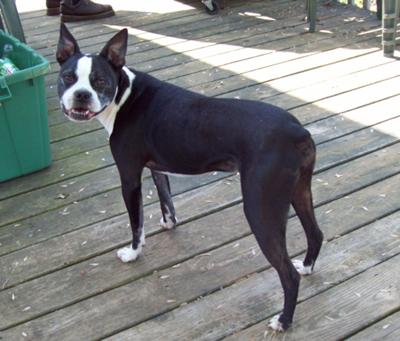 Tucker
I lost my friend today. A wonderful pal.

I never meant to be selfish. I never meant you any pain. And if I had it to do over again, I would do some of it the same.

I wasn't meaning to sound selfish, or even insane. When I kept saying "I want you to stay," I didn't see you were in pain.

I knew I would be lonely. That is my shame. I'm so sorry I didn't realize you were in pain.

I didn't want to lose you and I didn't want to be alone. No matter what, you always met me when I walked in the door.

I tried to make you comfortable. I tried all I could, but getting better we were hoping you would.

When I saw you weren't at all yourself, I had to make a decision, and I knew I couldn't do it myself.

I looked your way and you looked in my eyes. A tear fell from your eyes.
I knew then and you spoke to me. You were in pain and this I could see.

I'm sorry your time here had to end. I miss you so. Please don't hate me. And please know, I love you dearly and miss you so.

I have lost my friend, my pal, my bud.

I knew you would get better, I knew in my heart, but it took me a while to realize it meant a new start.

No other can replace you. You were one of a kind. Forever in my heart, always on my mind!!

I loved you and miss you dearly, Tucker. From the bottom of my heart.