Toby, My Heart
by Michele
(Ohio)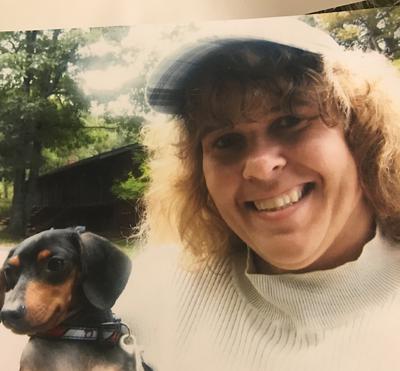 Shenandoah 2007
It's been a year that you've been gone. My heart is heavy.

I am so grateful the girls at the ER pleaded with me not to put you to sleep. Your name was Morgan then. You had mites and seizures, and the couple who had you just could not deal with the possible costs of treatment ahead.

That morning when I got up, I never dreamed I would come home from the ER with my first dog. Michele, the veterinarian, had a dog now named Toby.

We got your seizures under control and soon we were off. Hocking Hills in Ohio, Shenandoah National Park, Acadia, and many other parks we visited. Just you and me. I had so much fun with you in the car.

Thanks for sleeping next to me in bed and sleeping on my lap. I had some rough issues over the next few years. I had you to love.

I only had 10 days with you after you were diagnosed with metastatic cancer. You were in pain and I could not let my best buddy be that way.

I was happy that day I put you down. I was determined to be my joyful self in that moment because I wanted that to be your last memory of me. I didn't want you to be scared.

You gave me so much, my little Toby. I wish you could have stayed longer. Much love to you for eternity. I miss you.