To Ginger
by Deborah Dixon
(York, NE USA)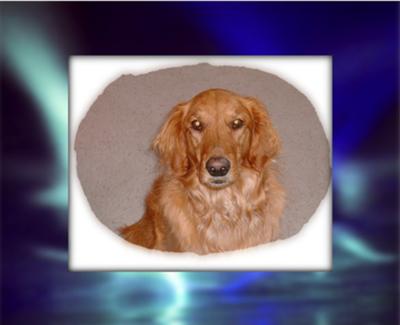 Feb 23, 1999 - May 29, 2009

I was only 4 years old;
And you were just a pup.
I got so excited;
As I ran to pick you up.

Seth's girl Ginger;
is the name that I chose.
I loved everything about you;
From your tail down to your nose.

You never met a stranger;
No matter where we'd go.
You were such a happy girl;
Your tail wagging to and fro.

The years went by, now I'm a teen;
Healthy, strong and tall.
But you've slowed down and never play;
You never chase your ball.

The hair around your pretty face;
Turned whiter through the years.
Your body became weak and frail;
As I held you through my tears.

Our memories together;
Will help my heart to mend.
I miss you my girl Ginger;
You were always my best friend.