"Super Cooper"
by Leigh Ann Stanzel
(Lincoln, NE United States)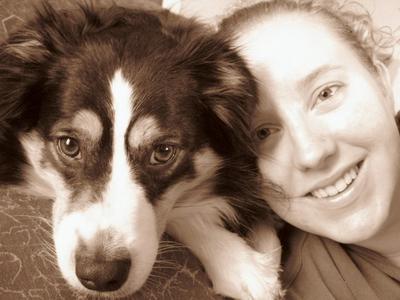 Oh I knew I wanted you from the very moment I saw you. You were already loved by me before I signed the papers at the Humane Society.

You stayed with me through two long-term relationships and you always gave me so much love and joy. I know that God gave me you to prepare me for my son.

I will think of you daily. I wish you could have met Loren. I know that kids were not your favorite because of things that may have happened before I was your mom, but you getting me up every morning got me out of many depressing days. Just to walk you made me not think of myself.

I loved every moment that we walked, played with toys, or just snuggled together. You truly are my super Cooper. I cannot explain in words how my heart aches because you are leaving this world. I will see you in heaven some day, God willing.

I am sorry that you were sick but you lived a great 9 1/2 years. I hope that you know how much you are loved and I hope that I dream of you. You will always give me encouragement just looking at your picture. I love you so much.