Sumo- The Greatest Love I've Known
by Rich
(Canton, Ohio)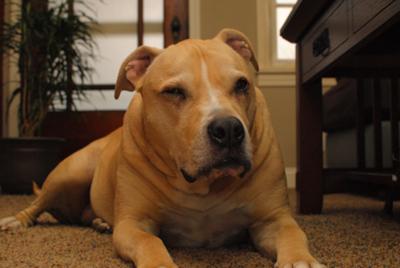 Sumo 5/8/99 - 3/16/12 I miss you buddy
Well buddy, it's been one week now, and I've cried a river's worth of tears. I hope you knew and know now how much I loved and cared for you. You were my best friend, literally, and I yours. You meant so much to me.

I'm in a bad place mentally and emotionally right now. I feel lost. A part of me has died.

Sumo, my buddy, you were the best of dogs, you were the best of friends, you were always there for me. Oh, the fun we had together through the years. I wish we could have been a team forever.

Love and miss you till the day I die. "Wooooooo"