Smokey You Were Truly My Best Friend
by Jerry Stevens
(North Carolina)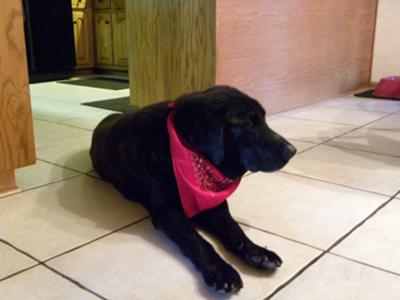 14 Years and seven months
When you rode home on my arm eight weeks old I knew love. For four years it was just you and me. Oh what a bond.

I enjoyed you sleeping in the bed and punching me for more room. Our trips in the car that you so dearly loved, especially for those Slim Jims I would get you. When I worked on the car, laying on the ground under it, you were always there to lick my face and want to play. Even when you ate the end off the love seat I could not be mad because you were home alone and bored. The times you would decided to explore the woods and I would have to find you were cherished times. I never went to the bathroom that your nose would not push the door open as to say Hi dad.

There will never be another you, an I thank God every day for blessing me with you for the years we had.

Rest in peace, boy, with God. I hope to see you again across the rainbow.