Remembering Roxy...
by Prescilla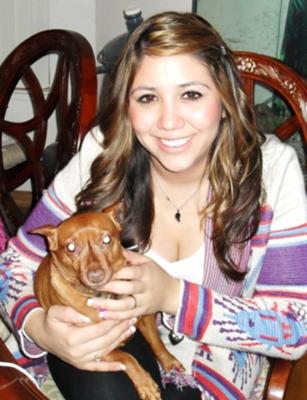 Remember teaching me sit and stay
we had such fun since I didn't really obey.
But you kept at it with test after test
so when I entered my first show I was the best.

---

A gentle whine, a muffled bark; have Peter take a light
And open up the Pearly Gates and call her Spirit in,
For I think she lived in Heaven once; please take her back again.
She may have been a mongrel, without a pedigree,
Yet she was noble, kind and good; I think You will agree:
That she'll be very useful where the souls of children play.
She'll romp with them, and see, Dear God, they do not go astray.
Just tell her that we're sorry that we could not pat her head,
And whisper how we loved here ere her Spirit fled.
I pray that when death beckons, and my soul surmounts life's fog,
I'll rate a place in Heaven, Dear God, beside our dog...

Author Unknown

---

You're the best family a dog ever had
so kind and gentle, never mean or mad
I'll never forget the day that we met
I was so lucky to become your pet.

---

My best friend closed his eyes last night,
As his head was in my hand.
The Doctors said he was in pain,
And it was hard for him to stand.
The thoughts that scurried through my head,
As I cradled him in my arms.
Were of his younger, puppy years,
And Oh...his many charms.
Today, there was no gentle nudge
With an intense "I love you gaze",
Only a heart that's filled with tears
Remembering our joy filled days.
But an Angel just appeared to me,
And he said, "You should cry no more,
GOD also loves our canine friends,
HE's installed a 'doggy-door'!!!"
At night we snuggled very close;
I kept her safe and warm.
She slept so peacefully next to me,
Even when it stormed.