Pebbles, May 22, 2003-March 22, 2019
by Kathy
(Scottsdale, AZ, USA)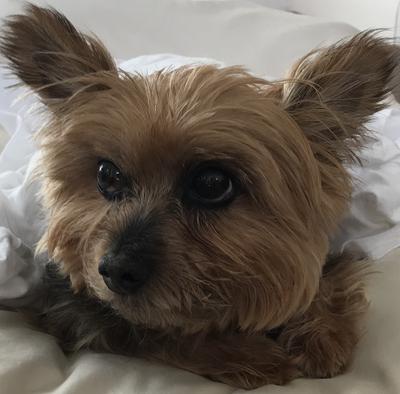 Pebbles with her casual hairs
Good-bye to our beautiful little baby.

You chose me as your Mommy and Shannon as your sister on Christmas Eve of 2016, and came to live in your forever home for over two wonderful years.

We had so much fun on our road trip to the Redwoods and on the trails of Sedona and with all the neighborhood dogs.

We were so fortunate to love you every single day. Love you so!