Pebbles, an Angel in a Dog's Body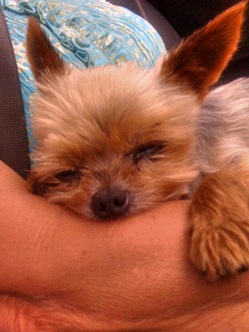 Where to start? Pebbles died aged 11 years 1 week. She was a miniature yorky, weighing less than two pounds, and very cute. She came with us everywhere and became our life.

The pain of not having her is truly unbearable but we would go through it all again just to see her again...