Patch Holmes
by Debra Holmes
(Lake Forest CA)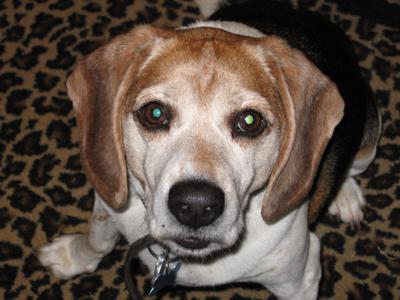 12/18/1998 Adopted: 07/26/2006 - 01/01/2012...11:08 PM

Patch was a special adorable beagle who came into my life in a strange way. I sincerely believe he was sent to me as a gift from above. My soul was thirsty and meaningless.

Patch had a personality to encourage me to get up and move. To love and be lovable, to be strong and not weak. In other words, when I was sad, he gave me a song....

Patch, I was so lucky when you came into my life.

You will always live in my heart and soul.

I love you, Patch Holmes. Thank you, Jesus, for Patch!