Our Little Angel Zoey
by Crystal Moore
(Streamwood IL)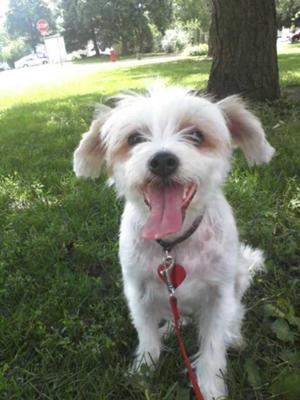 This is dedicated to Zoey
Born on April 1st, 2004
Passed away on: August 17th, 2010
@ 5:30pm

To our little baby, we will miss you so, dear! We loved the way you looked at us. We loved the way you'd play.
We loved you for your kindness. We should have told you everyday.
Dear Zoey, please forgive us, for on this very day
We struggled to keep you near us and hoped that you could stay.

The children are so lonely now without you in their arms,
to snuggle, kiss, and squeeze you. They thought you'd never part.
We miss you little "Zo Zo." We will remember you always, hold you close and near our heart baby girl we all will pray,
That god will take you in his arms and make you feel okay.

We love you Zoey. I hope you can hear me from heaven and know that this is true. We will always treasure YOU!!!!
Return to Your Dog's Memorial 2010