Our Dog, BJ, Was a Gift - I Called Him My Angel Dog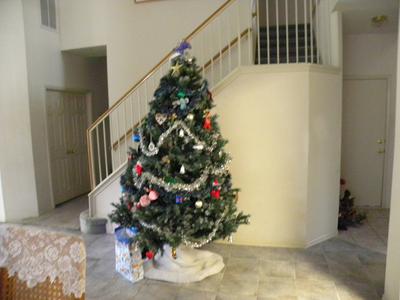 We just lost our best friend of 9-1/2 years, BJ, a black lab mix with a little terrier in there. Our two sons rescued BJ from a little country road where they were fishing with a friend.

Our daughter-in-law said it was fate that they found him on that lonely stretch of road because they were to meet a friend before they went fishing. The friend was late arriving and my sons went to a little store to purchase water and snacks. While enroute, they noticed a little black thing on the road that almost got hit by a car.

My son pulled over and my other son pulled him into the car. He was shaken and scared, so my son cradled him in his arms and comforted him. He appeared to be about 5 months old. They brought him home, but since we had another black lab, Buddy, they hesitated to think we might want another dog. But the minute we saw him wiggling up to us, it was love at first sight.

It didn't take long for BJ to take over our home - crawling over the couches, chewing on things - everything a puppy does. And, our Buddy loved him from the start. They became best friends.

They shared many happy times together, especially at Christmas, when Buddy would sit close to our Christmas tree and and wait for their presents. We would wrap special treats for them, and on Christmas morning they would tear open their gifts. It was so special to see them enjoy the holidays.

We are elderly and BJ was like a therapy dog for us. From the beginning he loved sleeping on our beds, cuddling up to us. We had our daily schedule. I feed wild birds every day, and BJ was my little companion. He knew every morning when it was time to go feed the birds and give them fresh water.

Another thing he liked was sitting in the kitchen while I was making cookies and other goodies. Any time we were doing something in the kitchen, he was right there watching. And he loved sitting on our bed watching my husband doing things in the bedroom.

He spread his love around, taking turns sleeping in either our beds or with our two sons. Every morning he would greet us, wagging his tail. He liked having breakfast with all of us. He got so excited when our sons arrived home from work, turning in circles. He was full of energy.

We were so lucky to have him for over nine years. He was in good health, and so strong all those years. But he became ill this summer and we thought it was just stomach problems. The vet gave him medicine and he would get better, then sick again.

The evening before he passed away, he took a piece of steak off my husband's plate on the table. He never did anything like that before, and we were surprised. During the night, his breathing became labored, he went upstairs to his favorite room and died during the night.

We have many great memories to comfort us, but we are still grieving over the loss of our best friend.