Our Best Friend Rosco 3/10/1997 - 5/18/2013
by Bill Baird
(East Providence, RI)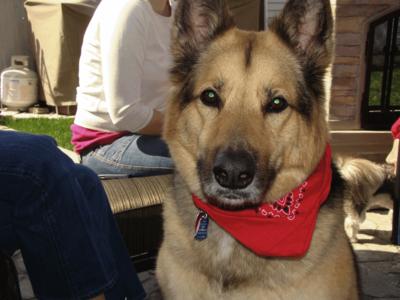 our beatiful boy
We lost our best friend yesterday. He was a great German Shepherd with a touch of Akita in him. This guy gave us unconditional love and affection daily.

Rosco, I will miss your daily greetings in both the morning and when I came home in the evening. I will miss you laying your head on my lap and looking up to me with those big brown eyes. We were so blessed that God gave you to us for over 16 years. You have been a joy to us and those that came in contact with you.

Never once did you show anger, except to cats and squirrels. :) ... That was ok. You loved our long walks together as much as I did. You gave me a bond that only a dog can give his master. I know that we will meet again. I look forward to that day.

With a deep and sad heart I say good bye for now.