Our Beloved George
by Sherri-Ann Fido
(East Sussex UK)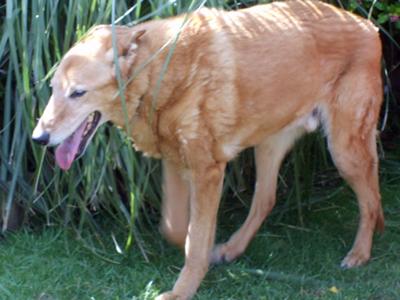 Our George
I still remember the first time we walked him through our front door and he pooped in the kitchen. We forgave him everything. I know people say he's just a dog but to us he was our boy. Always there.

14 years is a long time to have a friend in your life. Most human friendships don't last that long. When I was sad he gave me comfort. When I was happy he wanted to play. He just wanted love and we gave it to him in bucket loads.

When our children came along there was no jealousy. He was as protective of them as he was with us.

We just can't believe he isn't here anymore. We spent everday together. There is a huge hole in our home and lives. Our other dog is lost without him.

We miss you so much George. You can never be replaced. We will miss you forever. Sleep well my dear friend and we will meet again upstairs.
Return to Your Dog's Memorial 2009