Our Beautiful Girl Maggie
by Roger and Deb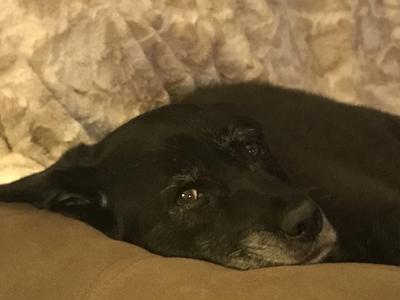 We miss you with all our heart. ❤️

The snoring and whimpering when you were dreaming.

We miss the little twitch of your crooked ear, and your lip catching on your tooth. The clacking of your nails on the wood floor. Your kisses were so special, even though they were stinky kisses.

You were a very precious and special dog. Except that you were our sweetheart, and we hate that you are not home with us. But we eventually will be with you again.

You did not deserve to be uncomfortable, so that is why we had to let you go. We both held you, until you went into a peaceful sleep. We had 13 beautiful years with you, and treasured every moment we shared with you.

We hope and pray that you knew how much we loved you. All we can hope is that you felt that love. 💕

There will NEVER be another dog like you, Maggs, and I hope you enjoyed your life with us. ❤️

Rest In Peace, our Dolly.