My Sweet Girl Padie
by Karen
(Atlanta GA)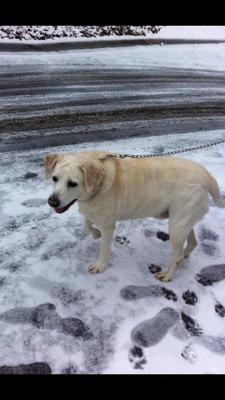 My Sweet Girl
My sweet girl came to me by chance. A friend could not keep her, so of course she became mine when she was 5 months. Purebred lab and as silly as they come.

Padie chewed it, scatched it and broke it her first year of life with us. No matter what she did she had my heart from the very beginning. Now 13 years later she has said good bye.

It has been the worst pain I have felt in a long time. My sweet girl walked through raising my kids with me, my cancer and recently my brain surgery. In all honesty, she really adopted my husband, but when I was sick she was right by my side.

Not hearing the clicking of her nails on the kitchen floor or her snoring at the bedside is the most defining silence I think I have ever heard.

I know I will heal in time but the hole in my heart will forever be empty. I will miss her forever.