My Little Buddy Rudy
by Debbie Sanders
(Cabot, Arkansas 72023)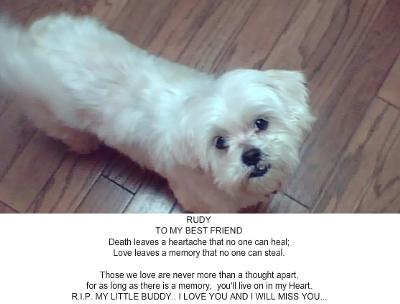 Rudy
I already wrote one about you, my little Buddy, but I just had to put your sweet little face here.

I love you so much, I think of you every day since you have been gone. The hurt and the loss are more than words can say.

I miss you. My life will never be the same.

R.I.P. my little guy, my best friend Rudy.