My Little Angel - Rhino
by Trish
(Richmond, BC, Canada)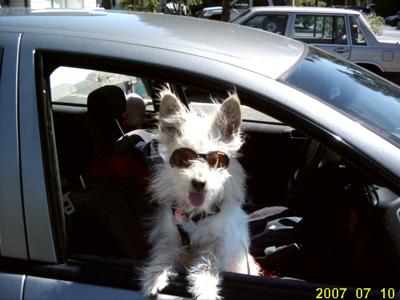 Rhino's Personality Always Shines
Rhino will aways be my little angel.

I had her for close to twelve years and they were wonderful years that are worth more than gold and jewels.

I rescued her at six months and she rescued me for the rest of her life.

She will always be with me.

Sleep peacefully my baby, and may you always have a car window to stick your head out of and enjoy the breeze.

I love you. Mommy.