Lucky and Our Love
by Carla Marie Rupp
(New York City)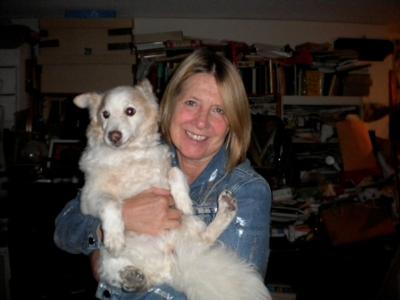 Lucky
Lucky, I love you so much. You came to me with so much love and became a part of my life 14 years ago.

I believe Frank Carchiolo, your owner for one year, who found and rescued you in Puerto Rico, came and got you and brought you into a heavenly realm with him and all his new friends, including Judy Garland and Jesus and the Angels with God.

I miss you and remember all our many, many wonderful walks together. You and I were best friends, my daughter-little girl! I liked to hold you and pet you. You watched me always in each room of our apartment in Tribeca, New York City. Recently, we had great times in the dog run on Warren Street and you loved to socialize with the other dogs. It was so much fun!

We had many great years together. We got to walk the new pier in Tribeca; it was a thrill, because we loved the old one before 9/11.

What unconditional love, happiness, friendship, and good times you supplied me! I feel the same for you. How can I ever repay you for what you did for me? We are lucky to have known each other so long.

You once won a best fluffy dog contest. You had the most beautiful white fur and tan marks and tan pointy ears. Your spirit made me happy. I wish you well in your "next step" and please come visit me when you can!!

I love you and I know you loved me!! Love, Lucky, forever!!!