Lenore
by Marie
(Nova Scotia)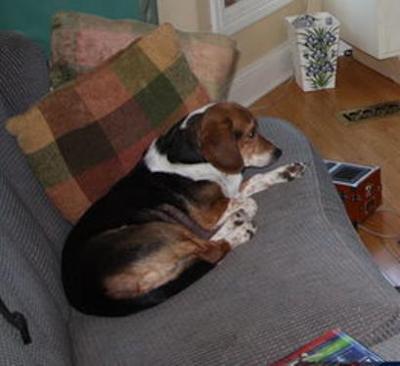 Lenore
Dear Lenore,

You entered in my life 11 years ago. You were found in a park, a little beagle puppy wandering all alone. And to this day, it is a mystery where you came from. You must have appeared magically, and the enchantment stuck on you for the rest of your life.

You needed a home and I needed a friend. And you were the best. You taught me how to live and to love without fear, without regret. So many things changed in those 11 years, all but your constant presence. You passed yesterday in my arms. It was so sudden, I am still taking stock of the void you left behind. Just a few weeks ago I read this:

"That's the thing about dogs. There isn't a human being in the world worthy of any dog's welcome."

My good girl, I love you and I miss you, and I know you are waiting for me at the Rainbow Bridge. And I swear to you, my welcome will be worthy of yours when we will be reunited.
Return to Your Dog's Memorial 2010