Kobe (December 1, 2004 - September 19, 2016)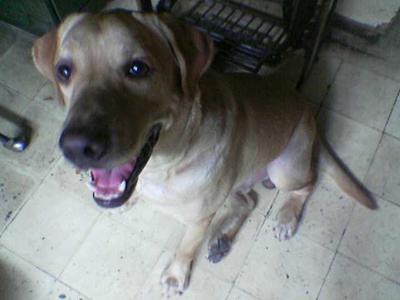 Thank you for the 12 wonderful years in our lives. You've always been the big brother to your other sisters, always standing guard by the door and the first to greet us back home with your boisterous welcome.

Even though the last 2 years had not been as active as before, especially after the Vet had told us about the diagnosed cancer, you fought on and continued to live a normal life.

Up to the end, you were a good friend and member of our family... deciding to slip away quietly without having to force any of us to make the call to put you down.

You will forever be missed, my Kobe... we love you forever...