Jack Boy
by Nichole
(Gallatin)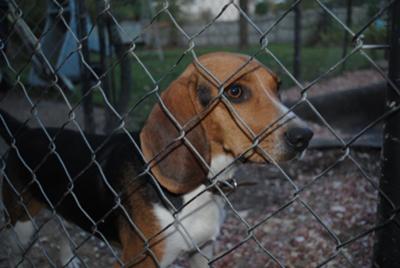 I saved Jack from a shelter one year ago. He had been abused by his past owners. You could tell in his eyes. He was very skittish. He finally opened up to us, and let us in. He was the most behaved and the smartest dog I've ever had the pleasure of meeting.

He was loyal, and I know that when he died, he was happy. He knew he was finally loved. Or, so I hope he knew.

My dog got hit by a truck today. I had to see it on my ride home. It was honestly unbelievable. There's just so much I wish I could say to him, but it's too late now.

I miss him more then I could even put in words. And he will always be missed. He was a big part of my life, and my family's life. I am in my "what if" stage of grieving at this point. And it's awful. There is absolutely no way to get my mind off what has just happened.

I just want him to know I loved him, so much. And that I will never forget him.