In Memory of Our Dog Zena
by Christian Gonzalez
(Shirley, NY, USA)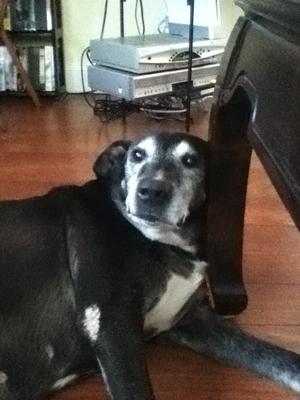 ZENA November, 1999 - October 18, 2012

In memory of she who was a great friend and a great part of our family. We hear the wind whistle against the grass as her soul glides before us. Her heart is well. She was tough. She held on for the greatest moments to savor for our lives and others.

She made us pull our hair out, but put a great moment in the scene with her everlasting stubborn ways. She was one of ours as we raised her in her time. Now she is one of god's as he raises her in her afterlife. She is remembered and she is most definitely missed.

We will always love you with every breath and when we walk on the ground you once took.