In Memory. Hoping I will see you again!
by Quessa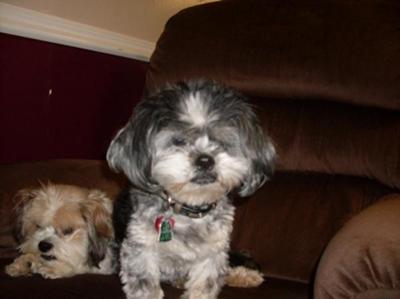 She's the Black and White dog!
On March 14, 2009 it was a BEAUTIFUL day, but also the worst!

My dog Princess fell down the stairs. I heard her yelp for me. I was at the top of the stairs as she looked at me desperately! I think I only stepped on two steps before I got to the bottom!

We took her to a family friend Vet, who said to decide whether to spend THOUSANDS of dollars to save her when she might not even make it in the end. We decided. It was her time!

I LOVE You and will continue loving you!!
Return to Your Dog's Memorial 2009