I Will Love You Forever, Cosmo
by Donna Merkau
(Welington, FL)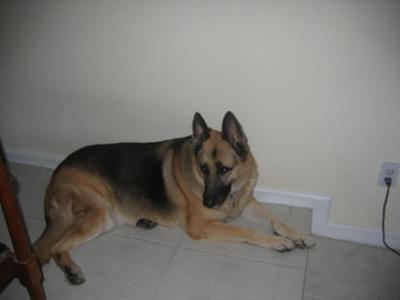 Cosmo is our beloved companion who we were blessed to get from German Shepherd Rescue 9 years ago. He recently became very ill and after several vet visits and specialists, we got a brain MRI and discovered he has a huge brain tumor.

While we could try surgery, the prognosis for a recovery is grim. While we are not ready to be separated from him, we cannot stand to see him suffering. We are so devastated; my grief is caving in upon me. We brought him home from the hospital for a couple of days to say our goodbyes. He has brought pure joy to my life.

I pray I will meet up with him and my other GSD, Misty, who is still with us, when I pass.

I will love you forever, Cosmo.