Happy Birthday, Baby Girl!
Happy Birthday, Baby Girl!
by Theresa Marvin
(Montgomery, AL)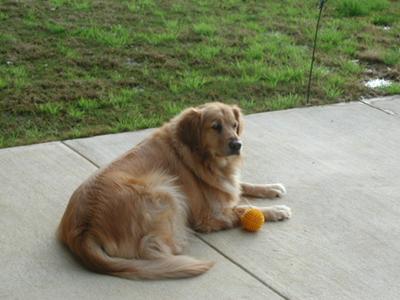 Carsey
Happy Birthday Carsey!

We will not be together for your #13 so I will celebrate it by myself. Thru my tears I will remember our years together and all the happy and sad times we had and how we totally relied on each other for comfort.

That August day in 2008 that I held you in my arms while we said goodbye has been with me every minute of every day. I hope you understand that I did it because I loved you and did not want you to suffer. You deserved to be let go with dignity and I was not going to let you go any other way.

I still cry and look at your picture every day. But I want to remember you with a smile, not tears, and all the good memories we had together. Maybe one day I will be able to do that. My heart is still broken.

I will sing Happy Birthday to you and I hope you can hear it in heaven. I love you Carsey. God, please take care of my little girl and make sure she has a new ball for her birthday!

Your "Mom"
Return to Your Dog's Memorial 2009