For My Little Girl Mia
by Paul Masters
(Melbourne, Victoria, Australia)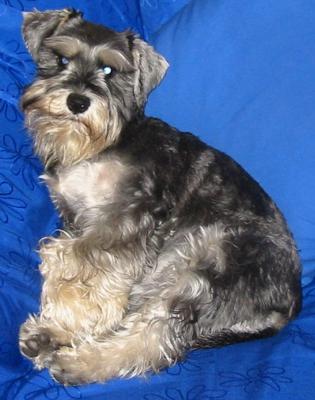 My 8 year old Miniature Schnauzer, Mia, was diagnosed with liver disease. She was given 6 months to live in late January 2011. We had to let her go on the 19th July 2011.

Nearly two months on, I still cry for you nearly every day. I miss you so much baby.

I promised you I would never let you suffer,
And that was the hardest promise I've ever had to keep,
To let you go so you could be free,
I said goodbye as I held you close,
Your little heart was stopped so quickly,
Your little head lay so peacefully,
I put you down in the cold dark ground,
But your spirit is running above us now,
My scared little baby, please don't cry,
I will always keep your place here by my side,
I wish you didn't have to leave this world,
You were so small but such a big part of my life,
I love you so much, I struggle with this loss,
I feel so empty inside; I miss you so much,
I would give anything to hold you one more time,
Thank you, my baby, for loving me so much,
Goodbye my baby, my darling little girl.
I Love You Forever.