Conan the Terrier
by Cat Jepsen
(St. Pete, Florida)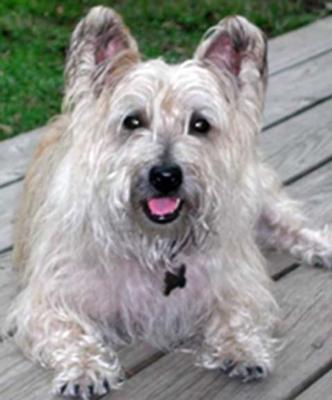 I carry you with me into the world,
into the smell of rain
& the words that dance between us & for me, it will always be this way,
walking in the light,
remembering being alive together

My buddy, my confidante, how short the time seems. I remember you, as a peanut, your ears too long, your spirit untamable. You are here for me when I need you, always happy and cheerful, always full of life. How I wish it could be this way always. I do cherish our times, I do cherish your unconditional love, your sassiness, your stubborn ways so much like the personality you have come to mimic. You have touched me, you have helped me open a place in my heart for love. If not for you, I might have fallen under the weight of life's lessons. You have brought me through, so small and yet so vital and strong. You have given me much more than you know. I will do what it takes, whatever is within my power, but know that I will never be able to give to you the strength nor the vitality that you have given me. You are truly God's gift to my spirit and my soul. You are my guardian angel and my heart's companion. May every person have something like you in their world.

About a year ago I wrote this, thinking that our time together would never end. Now that it has, Mattison and I have to make it forward on our own. I really knew it was inevitable, someday I would have to be without you.

You fought so hard, mostly for me, I know it but your little body just couldn't follow your will.

You made me a better and more responsible person. You made otherwise gloomy days bright and wonderful. I know that, really, you are still here, it's the physical body that I am missing so much.

Know that, though you no longer are materially here by my side, I will keep you with me til the end of time. You are irreplaceable, untouchable in your beauty. You are my one and only, my boo, my Conan.