Chica Marie Heard the Whistle to Go Home
by Angie Blanco
(Corpus Christi TX)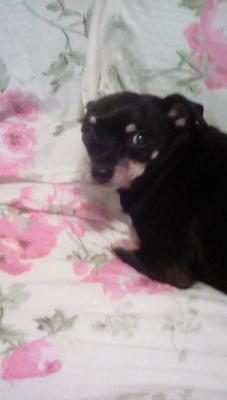 Late last night Chica Marie heard God's whistle to come home.

Chica was 19 years old, and a California girl who loved Spanish music.

A mother of 3 litters, she gave a lot of joy to many homes with her pups. She was loving, loyal, and the love of my life.

She promised that she would be waiting for us on Rainbow Bridge. So until then we must part.

You will never be forgotten. Love you always, Chica Marie.