Charlie: A Loving, Loyal, and Faithful Companion
by Colleen
(Canada)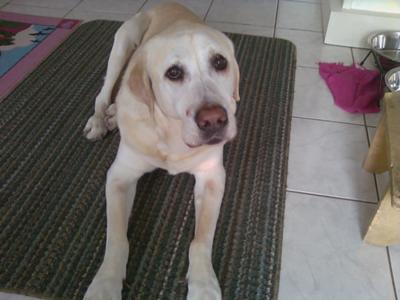 Charlie,

I enjoyed every minute of the ten and a half years we spent together. I miss the sound of your paws on the floor, and how when you got up, the ground would be warm because you had been lying there.

I miss hearing you open my bedroom door with your nose to say good morning, and giving you your breakfast every morning. I especially miss how you would greet me whenever I came home.

You came into my life when I was a teenager and now I am a grown woman. My, how the time flew.

I hope you knew how much we all loved you and how much a part of the family you were. We miss you so much. There is not a day that goes by that I don't think of you.

I love you with all my heart, Charlie. I'll see you at the Rainbow Bridge.