By Your Side Forever
by Michael Hendrickson
(Swanton, Ohio)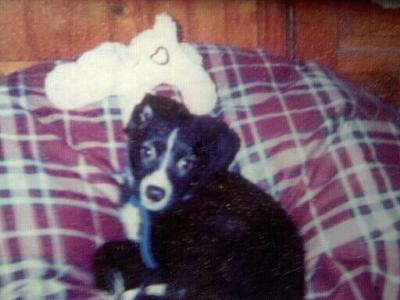 I got Harley 8 years ago from a shelter when she was three months old. I fell in love the moment I laid my eyes on her. She was a very active and loving little girl, growing together... best of friends.

At three she started having seizures. They were not long ones or violent. I took her to the vet and got some medicine for her. She still continued to have seizures over the years, none too bad until as of late. I knew I wouldn't get a full life from her, but I figured I would have a little more time.

I have such great memories with her. She was everything to me. My mother just passed in August and Harley had been with me through some bad spots in my life. She had always been there for me, and I'm having a very hard time with this. It's hard for me to come home from work to a quiet house and her not waiting at the door for me. Even if I had a bad day at work, she always made it a brighter day for me. I miss her so much, my friend whom I trusted with my life. Even though she had seizures I would do it all over again to have her back in my life.

I am at a loss. She meant the world to me and I will never find another like her. I know we will be together again, together as one.

I miss you baby, Love Daddy.