Brodie Aerosmith You Will Never Be Forgotten!!!
by Joel and Amanda
(New York)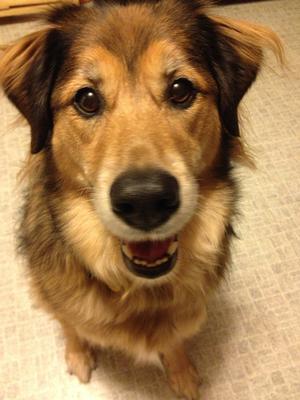 We just lost our beloved Brodie girl this past Wednesday 1/29/2014 to an aggressive cancer in her spleen and liver. We adopted her from a shelter when she was 3 months old. She left us way too early, only a few months before she turned 8 years old.

She was so thoughtful and caring. She hid it up to the very end. We never let her suffer a day.

You will always be missed and loved, Brodie. We can't wait to see you again in Heaven. Please keep the couch warm and we will bring the peanut butter and frisbees!!!

You have left us with the most treasured memories ever and the best almost 8 years of our lives!