Always In My Heart
by Erika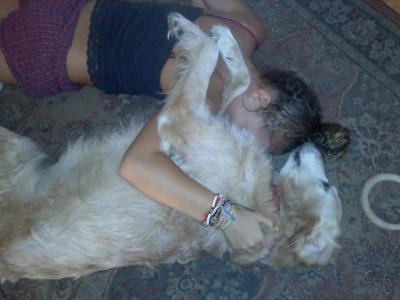 I love you with all of my heart and am going to miss you so much. It's so hard to know you're gone but it's also relieving to know you're out of pain and in a place where you can be forever young.

You were the best dog in the world, always happy and so friendly. You never did any wrong and never hurt another being in your life.

It's gonna be hard not being able to pet you every day or kiss you but I know I'll see you again some day. You lived a long life and we had a lot of happy memories, going on walks, taking you to the ocean to swim, playing outside with you, and cuddling with you at the end of the day.

The house feels empty without you but I know you're not really gone, your still here in the house with us and you will be forever. I love you, Bowie, so much. You really are the best dog someone could ask for. 1/4/12 R.I.P.